Uplands School – Reading Train Station Campaign
Here is a picture of a campaign just gone live at Reading Station. This was a campaign done through Uplands School applying for teachers through the University of Reading. This poster is positioned so its visible for commuters stood on the platform for Paddington and looking across the track.
If you would like to book your Train Station Advertising, please call us direct on 01256 767837 for further information.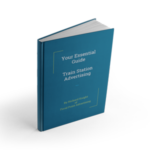 Don't buy any advertising space until you download your FREE "Essential Guide to Train Station Advertising" by clicking on the image above.