Opportunities at Smaller Train Stations
At some of the smaller train stations where there are no visible advertising opportunities, we can sometimes still offer vinyl banner advertising or station name plate advertising opportunities. So if you are looking to advertise at your local station and it doesn't appear have any opportunities, it is still worth giving us a call as we can sometimes still find cost effective solutions to suite businesses of all sizes.
To find out if your local train station offers vinyl banner adverts or station name plate opportunities ring a member of the team on 01256 767837, Email via enquiries@focal.co.uk or complete the form on our "Contact Us Page".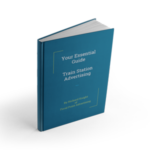 Don't buy any advertising space until you download your FREE "Essential Guide to Train Station Advertising" by clicking on the image above.